S-Class 560 e L Model 222 sedan, as of 2019
On-board electrical system battery

Additional battery

High-voltage battery

High-voltage disconnect device

Alternative high-voltage disconnect device, left-hand drive

Alternative high-voltage disconnect device, right-hand drive

HV charge socket
Legend
Airbag

Gas generator

Seat belt tensioner

Gas-filled strut

Fuel tank

Restraint systems control unit

12 V Battery

High-voltage battery

High-voltage components

High-voltage disconnect device

Alternative high-voltage disconnect device

Pedestrian protection

Beltbag
High-voltage disconnect device
Unter der Abdeckung der Kofferraummulde hinten rechts befindet sich die Hochvoltabschaltvorrichtung. Die Muldenverkleidung wird an der Zuglasche unterhalb der Ladekante in der Fahrzeugmitte aus dem Kofferraum gezogen.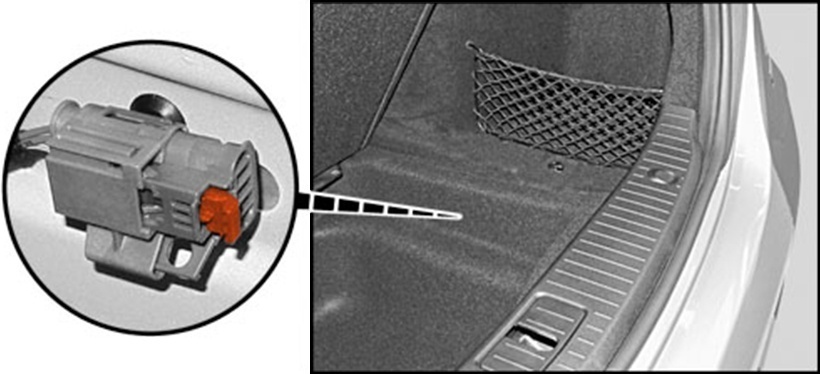 Hochvoltabschaltvorrichtung im Kofferraum

1. Entriegelung ziehen / 2. Entriegelung nach unten drücken / 3. Stecker herausziehen
Alternative high-voltage disconnect device
Unter der Abdeckung des Sicherungskastens am Cockpit befindet sich die alternative Hochvoltabschaltvorrichtung. Sie ist mit einem Hinweisschild gekennzeichnet.
Note
Die alternative Hochvoltabschaltvorrichtung ist nur zu betätigen, wenn die Hochvoltabschaltvorrichtung im Kofferraum nicht zugänglich ist. Vor Betätigung der
Hochvoltabschaltvorrichtung oder der Alternativen Hochvoltabschaltvorrichtung Zündung ausschalten.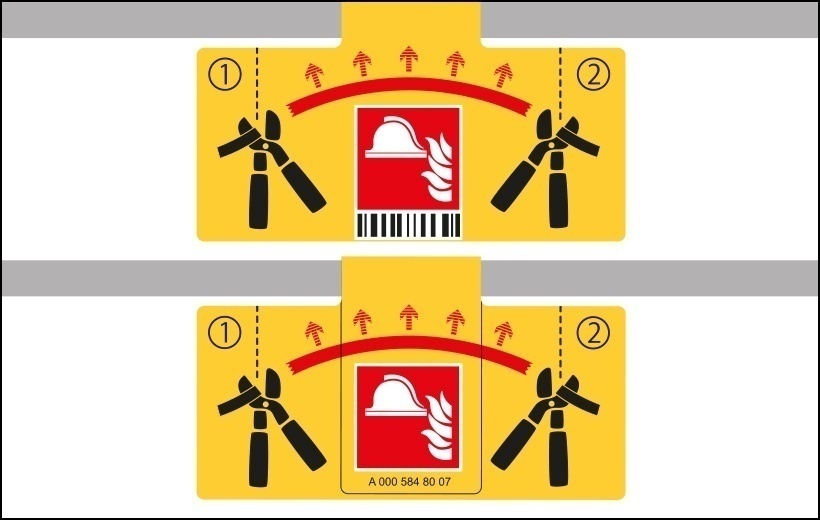 Hinweisschild alternative Hochvoltabschaltvorrichtung

Abdeckung (1) des Sicherungskastens entfernen / Leitung an der markierten Stelle (2) durchschneiden
Vehicle identification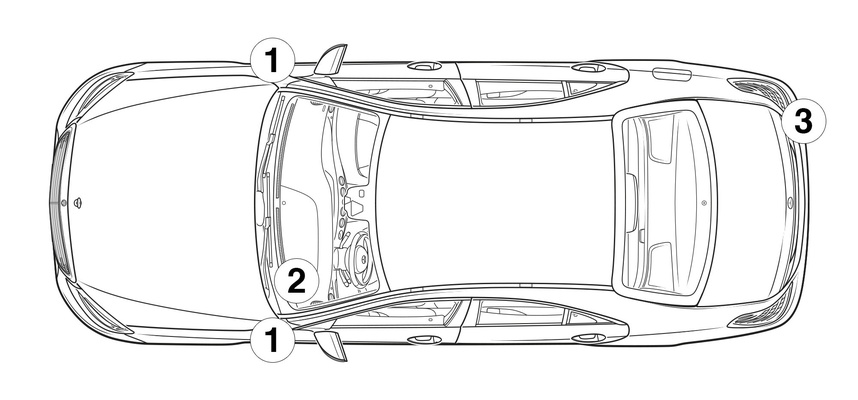 Kotflügel links/rechts

HV-Ladesteckdose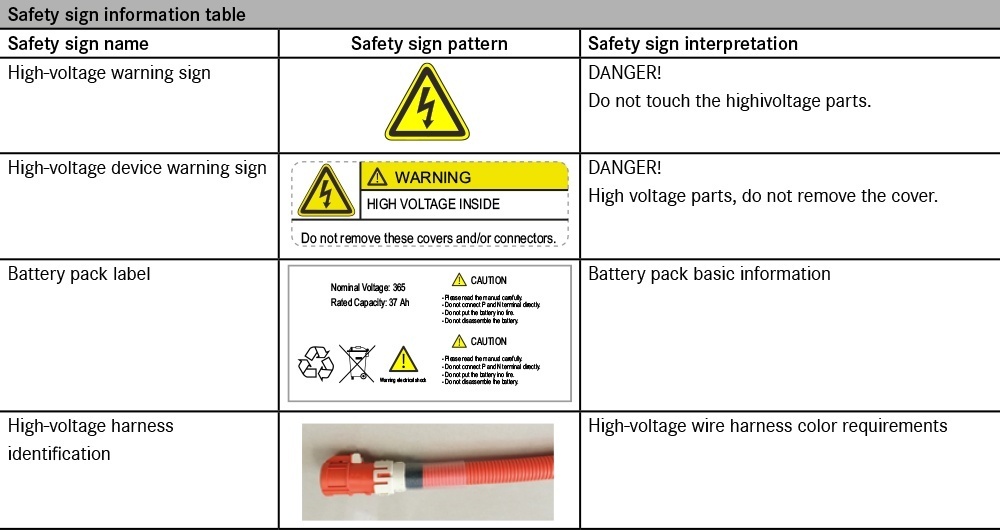 Parking operations
Depress the brake pedal and stop the vehicle steadily. Then press the "P" button to switch the gear position to P, as shown in Figure 1.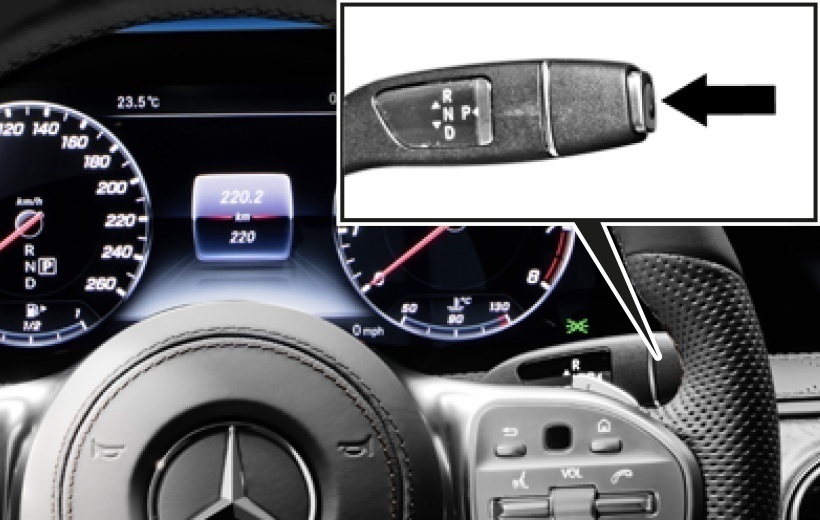 Fig. 1
Manually pull up the electronic parking system, as shown in Figure 2.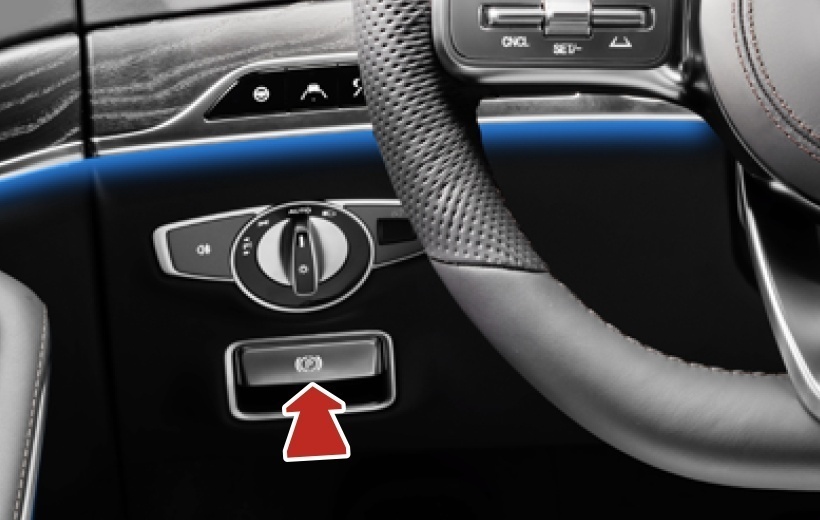 Fig. 2
Press the "Start/Stop" button to shut down the system, as shown in Figure 3.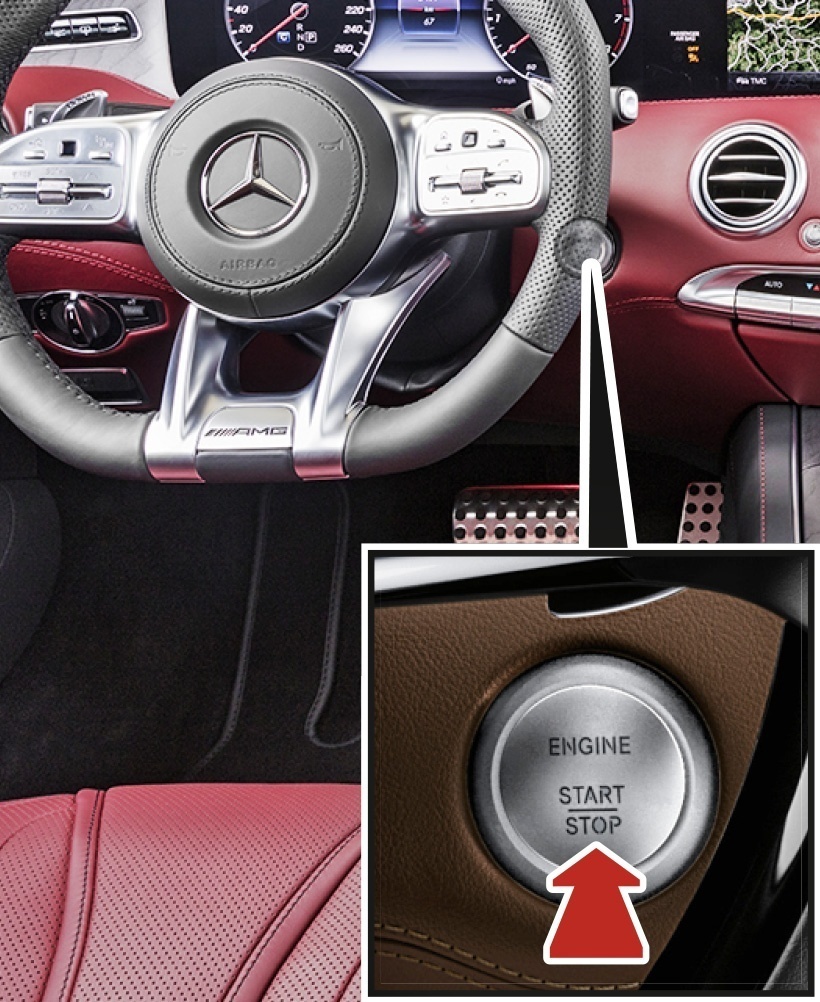 Fig. 3
Vehicle dragging method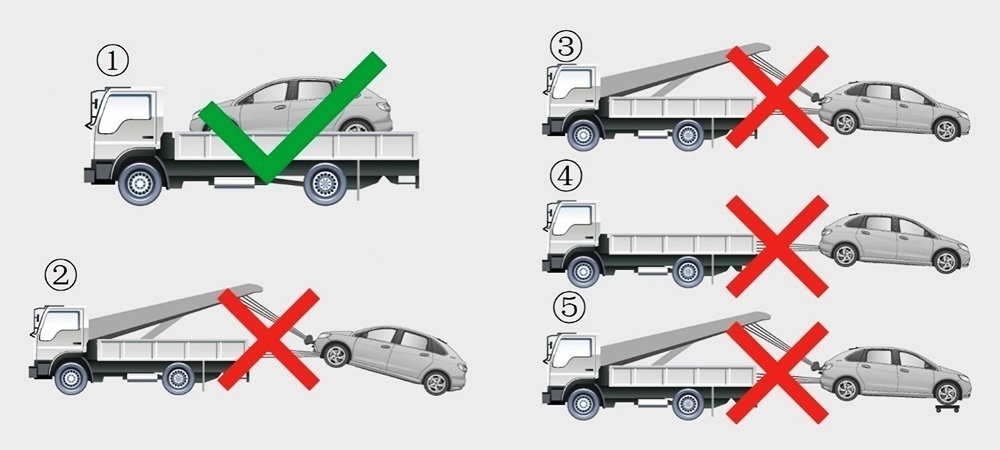 Dragging attentions
a) The dragging method of four wheels above the ground is required. It is forbidden to use the dragging method as shown in the figure 2, 3, 4 and 5.
b) Before dragging, the vehicle shall be in the OFF position. Open the double flash, close the door and lock the mechanical lock.
c) It is forbidden to stay in the car during dragging.
Note
• If it is not possible to use a platform truck to drag vehicle, you can adopt the steel connection to pull the vehicle into a safe area and wait for assistance.
• In the event of rigid dragging, long-distance dragging shall be avoided. The trailer speed shall not exceed 5km/h. During rigid dragging, vehicle speed shall exceed 5km/h.
• The vehicle can only be dragged off the site without safety risk. If the vehicle battery pack is subject to deformation, liquid leakage and smoke, the safety risk shall be resolved first.
Vehicle manufacturers information:
Emergency Rescue Phone number: 000000000000000000