SLS Model 197 coupé, 2013 - 2014
Battery 12 V

High-voltage battery

High-voltage disconnect device
Legend
Airbag

Gas generator

Seat belt tensioner

Gas-filled strut

Body reinforcement

Restraint systems control unit

12 V Battery

High-voltage battery

High-voltage components

High-voltage disconnect device
High-voltage disconnect device
The high-voltage disconnect device is located under the lid of the fuse and relay box on the rear panel in the trunk.

Open lid (1) / Pull out switch (2) on fuse and relay box (3)
Door hinges
The SLS AMG is equipped with a safety system which uncouples the door hinges from the hinge arms when the vehicle comes to rest lying on its roof after an accident.
Each door hinge (1) contains a pyrotechnic initiator (2) which is triggered by the restraint systems control unit.
When the door lock is opened, the doors can be pulled off the hinge arms (3).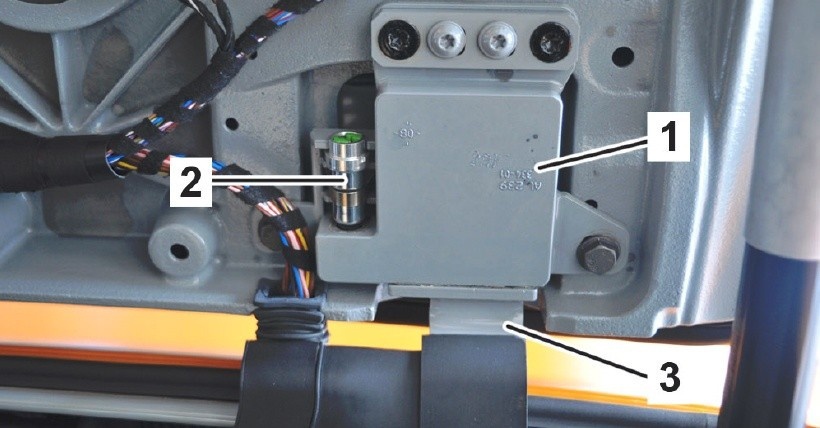 Vehicle identification
Right fender

Left fender

HV charge socket